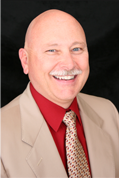 BibleStudyGuide.org is devoted to providing Bible study resources.
It was originally created as a personal Bible study site by Allan McNabb, who is the owner and sole webmaster.
BibleStudyGuide.org contains resources authored by a number of individuals.
All of the Articles, Audio Bible Lessons, Video Lessons (except for the series by Harkrider), Topical Scripture Guide, and Children's Bible Stories are by Allan McNabb.
The Bible Class Books and Interactive Bible Lessons were written by members of the church of Christ.
Reference resources such as the commentaries, encyclopedias, and dictionaries were written by people of different religious backgrounds and beliefs.
When using the resources on BibleStudyGuide.org, please use the Berean method of Bible study (Acts 17:11). Only believe the teaching after you find it to be true, as taught by God in His word.
---
Statement of Faith
Sometimes I'm asked about my statement of faith.
I do not have a statement of faith or creed. I simply believe the New Testament.
Allan McNabb